70 Pcs Drawing and Sketch Pencil Set
Description
Time to upgrade your drawing collection! Get those beautiful sketches in your head on paper with this complete set that's perfect for those exploring the best drawing pencils who want to step it up a notch.
REASSURED & CONVENIENT- 70 pieces pencil sketch set is reassured to use. The break-resistant graphite in the drawing pencils is a mixture of finely ground graphite and clay to ensure a smooth. balanced. and easy laydown. will not fall out during use or sharpening. perfect for shading! The sketchbook featured premium fine texture paper. it's acid-free and non-toxic. It can be ideal for experimenting and perfecting your ideas and techniques.
FOR BEGINNER & PROFESSIONAL- 70 pieces pencil art drawing set is suitable for people who like to sketch. It is a truly versatile art set for kids. teens. and adults. this well-organized art kit is perfect for art students and others working on craft and construction paper. subtle sketching. and high-level artistic skills.
COMPLETE ART SET-Full tool kit includes 24 graphite pencils. 4 pastel pencils. 4 willow charcoal sticks. 3 charcoal pencils. 3 white charcoal. 3 woodless charcoal pencils. 3 paper blending stumps. 3 charcoal sticks. 3 graphite sticks. 3 pastel sticks. 2 woodless graphite pencils. 2 paper blending tortillons. 1 vinyl eraser. 1 kneaded eraser. 1 plastic sharpener. 1 double-hole metal sharpener. 1 sandpaper block. 1 artist knife. 1 pencil extender. 1 eraser brush pen. 1 illuminator pen. 1 dual-tip marker. 1 mechanical pencil. 1 mechanical pencil refill. and 1 glove.
TRAVEL SIZE CASE -Comes in a sturdy tin box to easily organize your supplies. Take your art set with you anywhere to color and draw.This art set is sure to please! Set your loved ones down a creative path. equipping them with their first complete sketch set.
Shipping Policy
1. Shipping destinations:
We ship locally and worldwide 
2. Process time
If you place your order before 4 pm, we will start processing it on the same day. And your parcel will be sent out within 2-4 business days.
If you place your order after 4 pm, we will start processing it on the next day. And your parcel will be sent out within 3-5 business days.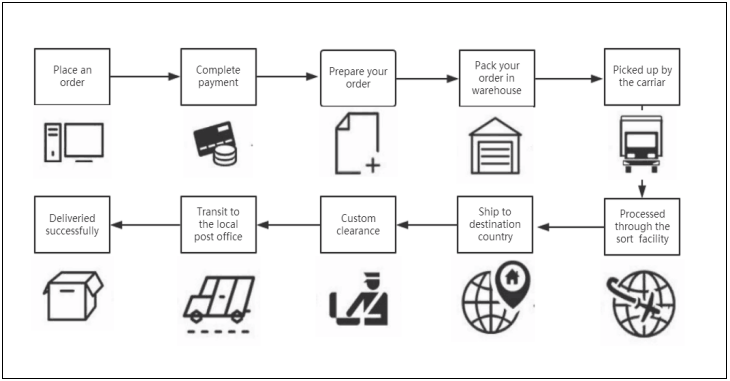 3.Shipping time
Usps Tracked Shipping (10-22 business days after shipped)
DHL Tracked Shipping(5-8 business days after shipped)
Shipping time might vary depending on location, shipment method and other factors.
4.Shipping cost:
Standard Tracked Shipping, Orders under $69 will be charged for $6.99,Orders over $69 will be free. 
Express Tracked Shipping will be charged for $16.98, Full price will be displayed at checkout. 
5. Free Shipping:
Free shipping can be applied to orders that meet the minimum amount required, excluding discounted, sale, and oversized/overweight products. 
Standard Tracked Shipping, Orders over $69 will be free and displayed at checkout
Note:
Affected by Covid-19, there will be some delay on the delivery.